How long do college/ masters applications take & when to start planning for them? Let's take a look at amount of time you need to pan out for the complete application process.
Applying to college or university is obviously a daunting task. You need to get so many things right if you want admission in your dream university. How many colleges to apply to, how long to take and how to make your application the best possible one – there's much to think about. It can be a challenge in itself. Not only is it time consuming, but it also needs you to be at your best, academically and time-management-wise.
When Do You Apply for University & How Long to Prepare College Application
It's really important to be mentally prepared before you start applying. You need to spare time to create a good application, as you need to showcase your acumen, best skills and personal traits. There are also so many different parts of the application, and each one needs equal attention if you want to ace it. The application process gets even more time consuming since almost all applicants apply to multiple universities. One has to keep in mind all the deadlines, application requirements of each school, etc.
Also check out: How to apply for masters degree at Harvard
So today, let's discuss one of the first things to know in the application process – how long college applications take and when to apply for masters/undergrad. From each of the parts of the application to the total time you need, let's look at everything in detail.
The application for college admission (or university) consists of many different parts, some of which may be specific to the degree or university you're applying to. So let's look at each part, and discuss how long you need to complete them.
1. Basic Pre- Application Research: 1-3 weeks
Before you begin your application process, you have to do a lot of research, especially if you're the first in your family to apply or you have no prior knowledge of the process. Since you're reading this article, you've already begun that research, so that's great!
This research involves finding the best universities in your desired location, or those that rank well in your field. How many universities can you apply to for college/ masters applications, you'll have to decide that, too. You may have to make a list of all those, and the total application fees you'll be spending. You'll also be making a list of the application deadline of each and different application requirements for 6-10 universities.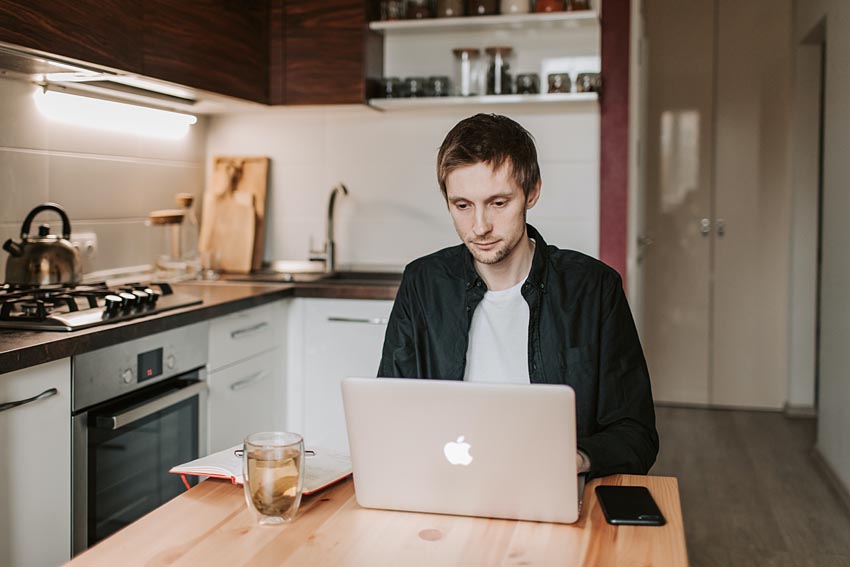 If you already have your list ready, you'll just have to look up their requirements and deadlines. However, assuming you had no idea of what schools you'll be applying to and their requirements, this research will take a couple of weeks if you're doing so for an hour or two daily.
2. Online Application: 1-2 weeks
The most basic part of the application is filling out the application form itself, which is also quite time-consuming. The first application takes a bit longer, as you're looking at the different info required for the first time. It can take at least a couple of days to complete the first few college applications. However, the next few may even take a day each.
Online applications give the ability to save the work and restart it in your next session. You may need to research a bit for all the different sections to complete it, as some sections need extra information that you may not have at hand, like family income. For international students, another confusing aspect may be filling out their high school or college GPA, as many countries don't use the GPA system for grading.
The few things you can keep handy before starting to fill out your application are grades, test scores, our permanent address, parental level of education or family details like income. These will depend on the application, as all universities have a slightly different format. For masters applications, the application form will take a bit longer to fill out, as you also have to add extra details like work experience.
3. School/College Grades or Transcripts: 3-4 days
Uploading copies of the transcripts is the easiest and most straightforward part of the application. If you've attended multiple universities (which is usually the case for PhD students), you have to gather all the prior transcripts. Many students already have these handy, as their school or college may have given a digital copy, ready to be uploaded, especially if you're an American student.
International students who don't have a digital copy may have to get their grade sheets or marks cards duly signed and stamped (attested) from the school or college for verification, and then have to scan them nicely for uploading.
For international students who have their grade cards in a different language, you'll even have to get them translated into English, or request your school to provide a translated copy. If the university demands that you have to convert your marks, percentage or grades into a 4.0 GPA, that'll be an added time-taking factor, so be sure to read these requirements beforehand.
Also read: How to Calculate Your GPA from Indian Grading System (%age)
4. Standardized Tests: 2-3 months
Arguably, the part you need to spend most of your time preparing for is your standardized test. Students applying for college need to take the SATs, (or LSATs in case of law school admissions), whereas if you're applying for a masters or grad school, you need to take the GRE (or GMAT in case of MBA or business school admissions).
Also see: GRE Score for Harvard: What Score You Need & GRE-Related FAQs
You need a good GRE/SAT score in order to get into the top universities. So it takes 1-3 months to prepare well for any average to academically strong student. Most students spend 2 months of near-full time study to prepare, as you need to memorize new words, or take practice tests. You may want to spend longer if your GPA is lower, or if you're aiming for an ivy league university. I took 2 months to prepare (I took a leave from my office so I could focus on studying), when I also joined prep class; and had been studying a bit on my own even before then.
5. English Language Test: 1-3 weeks
International students, or whose first language isn't English, also have to take TOEFL or IELTS. Ideally, it should be fairly easy to pass if you have been studying English in school or college, or if you're bilingual. You don't need to get a great score in this test, as most universities just specify a minimum score (like 90 out of 120) in order to be eligible to apply. It can take a few days up to a month to prepare for this if you have bilingual proficiency in English. However, if not, take a few months to study.
6. Portfolio: 1-2 months
The requirements for masters applications are different from those for college/undergrad. Whether or not you'll need to submit a portfolio depends on the degree you're applying for. Portfolio is required as a part of your application for art or design schools, usually for degrees like fine arts, architecture, photography, fashion, etc. It takes a few months to make, depending on how many hours you're putting in everyday.
It can take 60-250 hours to make a winning portfolio, that is 2 months, working 1-4 hours each day. This time includes putting together the content, or even creating new content to put in, and composing it into a readable/printable format. It also includes some time for getting feedback from a professional in the field and edits/ improvement.
7. Resume: 2-4 days
Again, resume or CV is required by some colleges or for certain degrees, especially professional or management degrees like MBA or MS. This should ideally take a few days at max. Chances are you already have a resume, and would just have to polish it. You want to list all your experience details, achievements, etc. Keep it short and to the point – ideally, it should be a 1 pager.
You may also like my article on CareerNuts: Basic Resume Writing Tips for Students with Examples + Templates
8. College Essay/ Letter or Intent/ SOP: 2-4 weeks
The college essay or statement of purpose is an important part of your application, so you need to do this patiently and calmly. It can be a bit tricky to put a duration on this one, as this isn't usually something you can just do against a deadline or make in a day, even though technically it's just a 1-2 page essay.
So start brainstorming a few months before your college or masters applications deadline. Keep making notes in advance, or work on a rough initial draft. If you're in a real hurry – spend at least a week to write and edit.
Also check out: How to Write a Grad School Personal Statement or Essay
9. Letters of Recommendation: 1-2 weeks
You'll need to request your boss, mentor or professor (or a combination of these) to write your LORs for you. How long this takes will depend on their schedule or how much free time they have at the moment. They may even decline, in which case you'll have to turn to someone else. So plan in advance and inform them. Give them sufficient time before the deadline so they can craft a good letter, which requires patience and some thinking.
You may want to follow up or even visit them personally or sit next to them as they write it! It only takes an hour of two of actual time to approach, request and remind your recommenders to write letters for you. But the whole process of obtaining the letter or having them send it directly may take a week or more.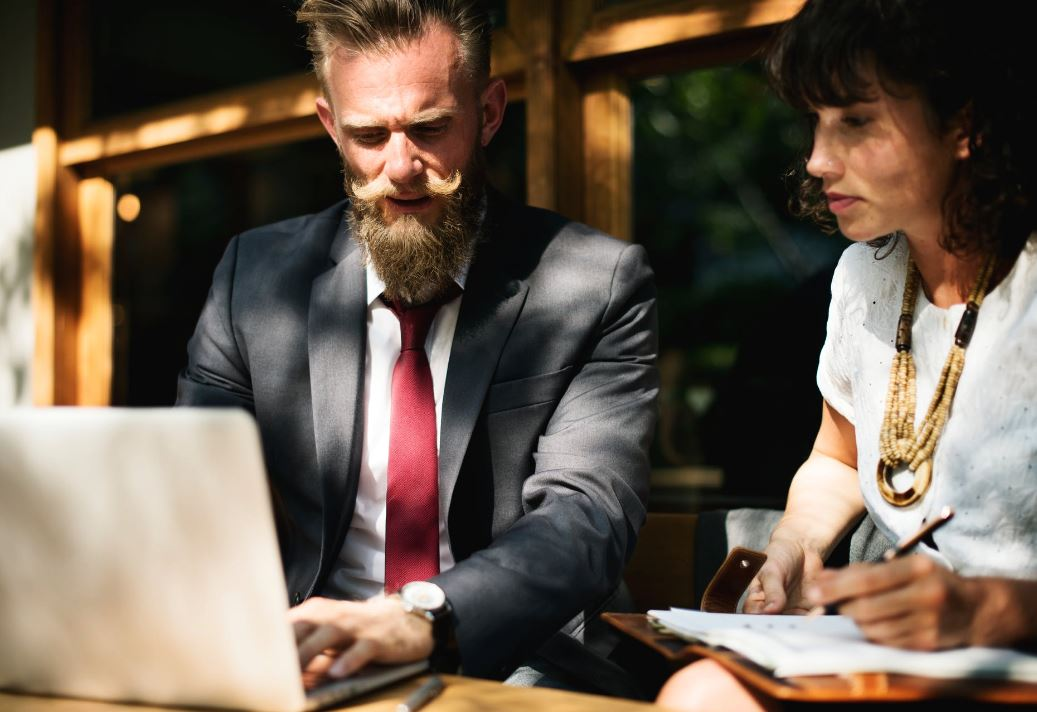 How Much Time to Spend on College/Masters Application Process?
Now that you know how long it takes to do each task, you can easily understand what to expect and how long before the deadlines to start preparing for. The good thing is that many of these things can be done simultaneously, so it won't take too much time.
For college applications, if you're going to be spending 3-6 hours everyday, it'll take up to 3-4 months to complete the process. For masters, it can take 3-5 months, depending on the requirements for your particular field/degree. Either way, if you're wondering when to apply for masters 2021, you have to start the process around June 2020. If you're a working professional, who's working on the application part-time, it may take 4-6 months, especially if you also have to make a portfolio.
So it's best to start planning and mentally preparing 4-6 months before the deadlines of your college/ masters applications, so that you have ample time to complete each part and can give your best.
And What Next?
How long does a college application take to process? Well, the results are announced usually 2-3 months after the deadlines, so you may have to wait until March to hear about your admissions for the Fall semester.
All the best!