From lofty libraries to picturesque walks, from Harvard Square to Charles River, here are the 15 best places to include on your Harvard campus tour!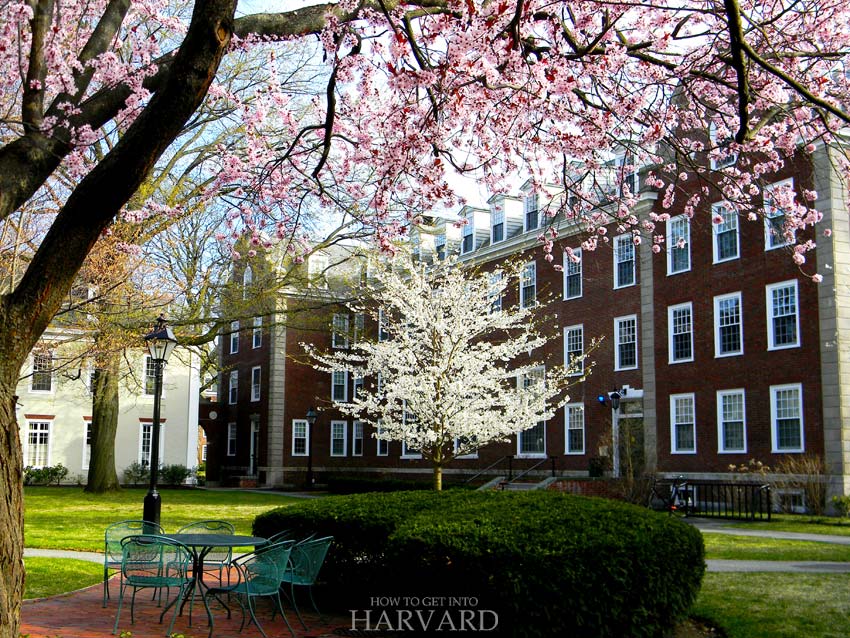 Whether you're a new Harvard student starting your school year, or visiting Harvard University on a campus tour, there is so much to discover. My lovely university is a heaven for students, tourists and photographers alike. During my time at Harvard, I got plenty of visitors, both friends and family. And for everyone, it was an overwhelming experience taking in all the beauty of our breathtaking campus.
Harvard University is one of the most visited places in Boston, and even all of East Coast. A Harvard University tour is a memorable experience, since every visitor has seen parts of the campus either in movies, pictures or places that have been inspired by Harvard architecture.
Harvard Campus Tour – Where to Go
Harvard University is full of new and old buildings, beautiful architecture and iconic spots to take your pictures. Of course, some of the best places at Harvard are reserved for the students, so if you aren't one, it's best to visit with a student or during the Open House.
But whether you have a Harvard ID or not, Harvard University will have a lot to offer you if you're visiting. From hallowed libraries to historic dining halls, busy dorms to picturesque riverside walks, here is my list of the 15 best places to visit at Harvard.
Harvard Square and the Coop
Harvard Square may not be the most iconic place at Harvard if you're just googling images of the university. But for every student and visitor, this is where the tour starts. Harvard has a whole T station (metro, subway or underground) dedicated to it, called Harvard Square, which can be the starting point of your Harvard university tour. It's also the meeting point if you ever lose your tour partners!
Located at the junction of John F. Kennedy Street and Massachusetts Avenue is the building of Cambridge Savings Bank, which has become something of a landmark over the years. Along with this building, other structures and shops such as bookstores, toy stores, and a Bank of America also surround Harvard Square.
Harvard Square is unmissable, central and is the congregation point, where students run into old friends, meet new acquaintances and grab a bite to eat. The most popular and central spot is Starbucks, below the Cambridge Savings Bank, which is right at the corner of Mass Ave, and opened while I was a student at Harvard. Right outside is the Cambridge Visitor's Information Center booth.
Some other popular spots next to it are the Au Bon Pain, next to Starbucks, and The Coop, across the road, where you can buy all possible books and official Harvard merchandise.
Harvard Yard & John Harvard statue
The green space between undergraduate dormitories is called Harvard Yard, which is enclosed by iron fences, walls and gates. Harvard Yard is the most iconic place at Harvard University, and is a must on any Harvard campus tour.
It is one of the oldest areas that became a part of Harvard University in the late 1600s, housing Harvard College dorms. Now it is also home to the famous John Harvard Statue, where you can see throngs of tourists taking pictures every time, everyday, touching his shoe to take pictures.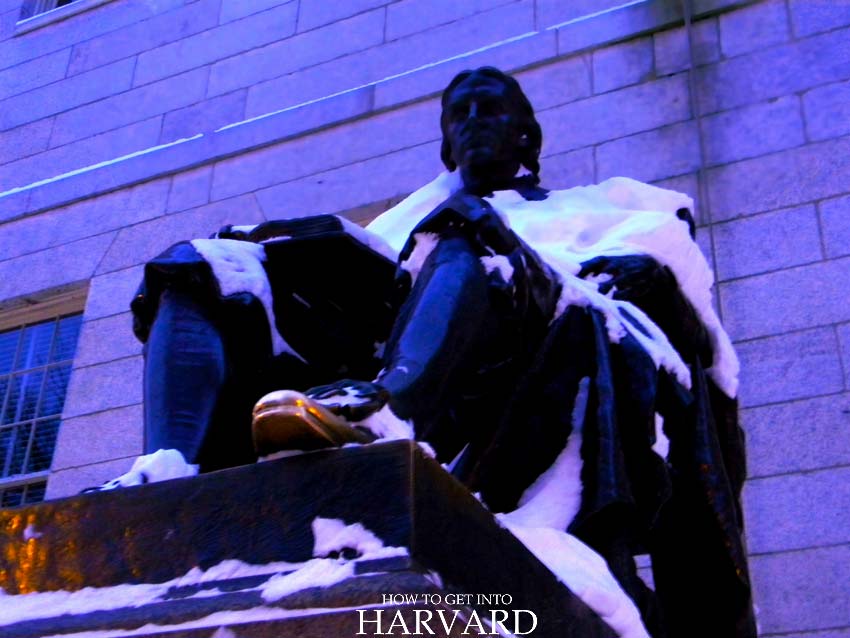 However, Harvard students would never touch it, because we all know that urinating on John Harvard's shoe is one of three traditional deeds some Harvard College students strive to complete. It still remains the most touched spots of Harvard University. Sigh.
Harvard Yard is spread over 25 acres (10 ha) and it's boundaries have 25 gates, opening at Mass Ave, Science Center. The yard is also home to libraries and memorial church, where the Harvard graduation ceremony takes place annually.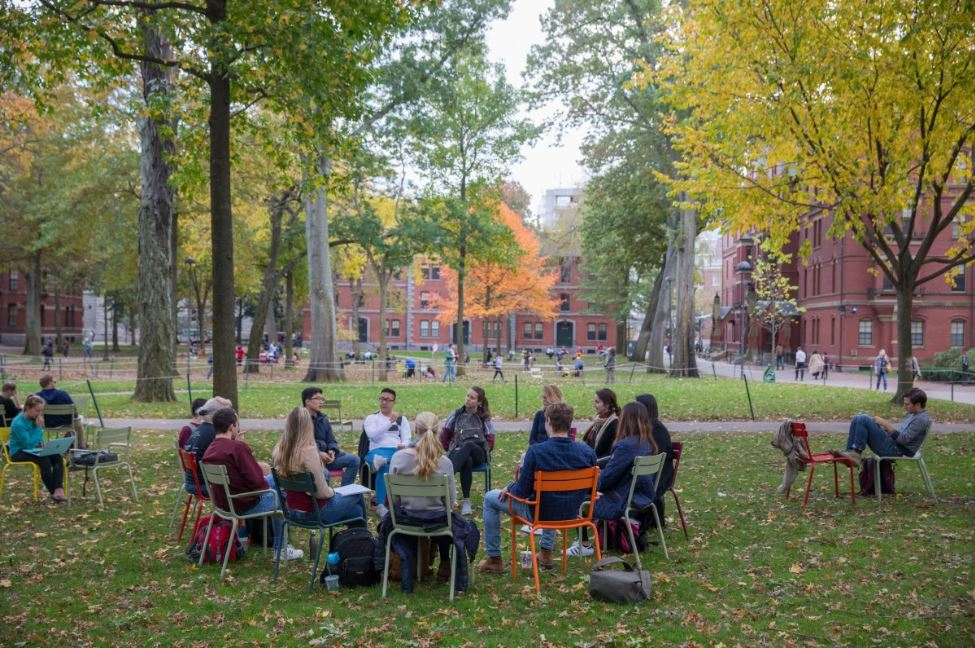 The Yard is the best place to soak the sun and read, be around College students. If you're traveling in the fall season, it's a beautiful place to take pictures. Here, you can see the New England fall colors in their full glory.
Widener Library
This is right in the part of Harvard Yard that is behind the John Harvard statue (called Tercentenary Theater). Widener library is the oldest one at Harvard University. And it's the largest private and university-owned library in the United States. It is home to 3.5 million books, countless stacks and all types of reading spaces.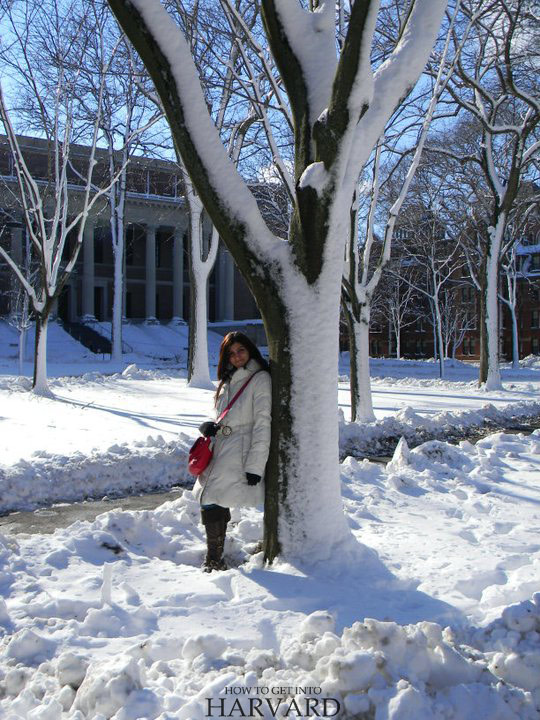 The library is named after Harvard College alumus and book collector Harry Elkins Widener, who died in the sinking of the RMS Titanic in 1912.
Although Harvard has many beautiful libraries, Widener is my favorite one. With high ceilings, chandeliers and royal chairs, it's easy to forget Widener can also have so many hidden low-lit spots in its depths too. I used to spend all my free time there as much as possible, discovering new reading spots and books. My favorites were the comfy high-backed chairs that face the tall windows opening into Harvard Yard.
Memorial Church
Situated right across Widener Library, this is another iconic building in Harvard University and one of the best parts of Harvard. Most Harvard students see and pass by it daily, whether on their way to their dorms, dining halls or classes. And of course, almost all Harvard students graduate here, although not every student has been inside it!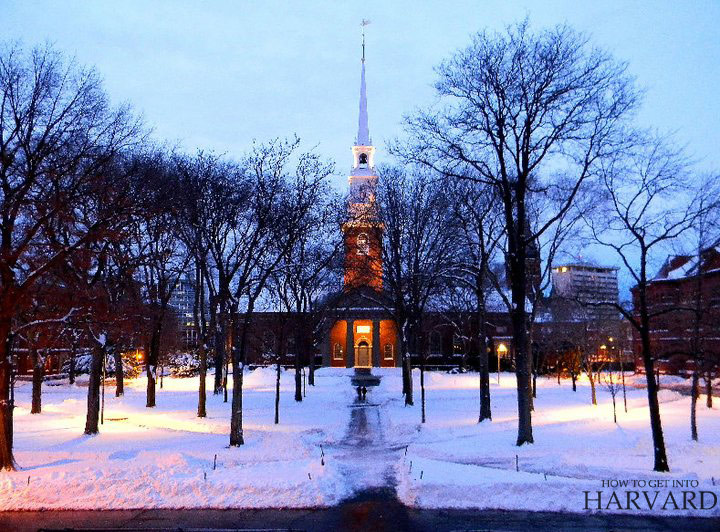 The interiors themselves are often used for ceremonies, commemoration, etc. For example, the only time I ever went inside was for a candlelight vigil for Japan's 2011 earthquake and tsunami.
Although every year, the Church is home to bittersweet memories for everyone. The area in front of Memorial Church, the central green of Harvard Yard, is known as Tercentenary Theater. This is where the Harvard commencement ceremony takes place every year. Many celebrities and famous Harvard alumni have delivered graduation speeches on its porch, such as Steven Spielberg, Mark Zuckerberg, J.K. Rowling and John F. Kennedy.
Memorial Hall & Sanders Theater
Memorial Hall is yet another iconic building in Harvard University. The building is located near the Yard, at the junction of Cambridge, Kirkland, and Quincy Streets. It has high Victorian Gothic architectural style. Constructed in 1878, the building has many stained glass windows, ribbed vaults, spires and pointed arches.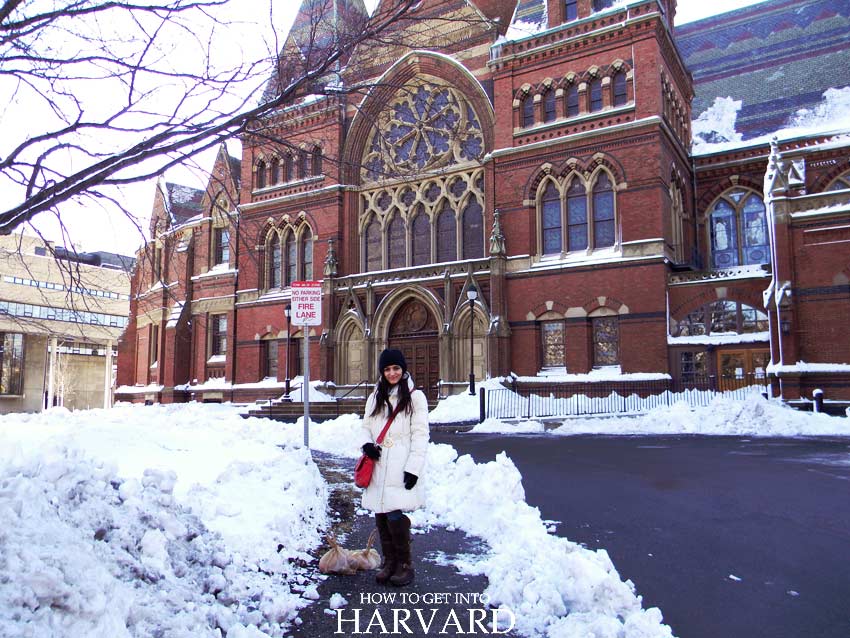 Also called Mem Hall or just 'Mem', the building used to be the background of the John Harvard Statue in the early 1920s and before. Mem Hall houses three parts: Sanders Theater, Annenberg Hall and Memorial Transept.
Memorial Transept is a vault that anyone can enter, and is serves as the congregation space for Sanders Theater. It has a high vaulted ceiling and large stained-glass windows above the entrance on either side. Great place to take pictures, if only it were better lit. Either way, it's an important one to include in your Harvard campus tour.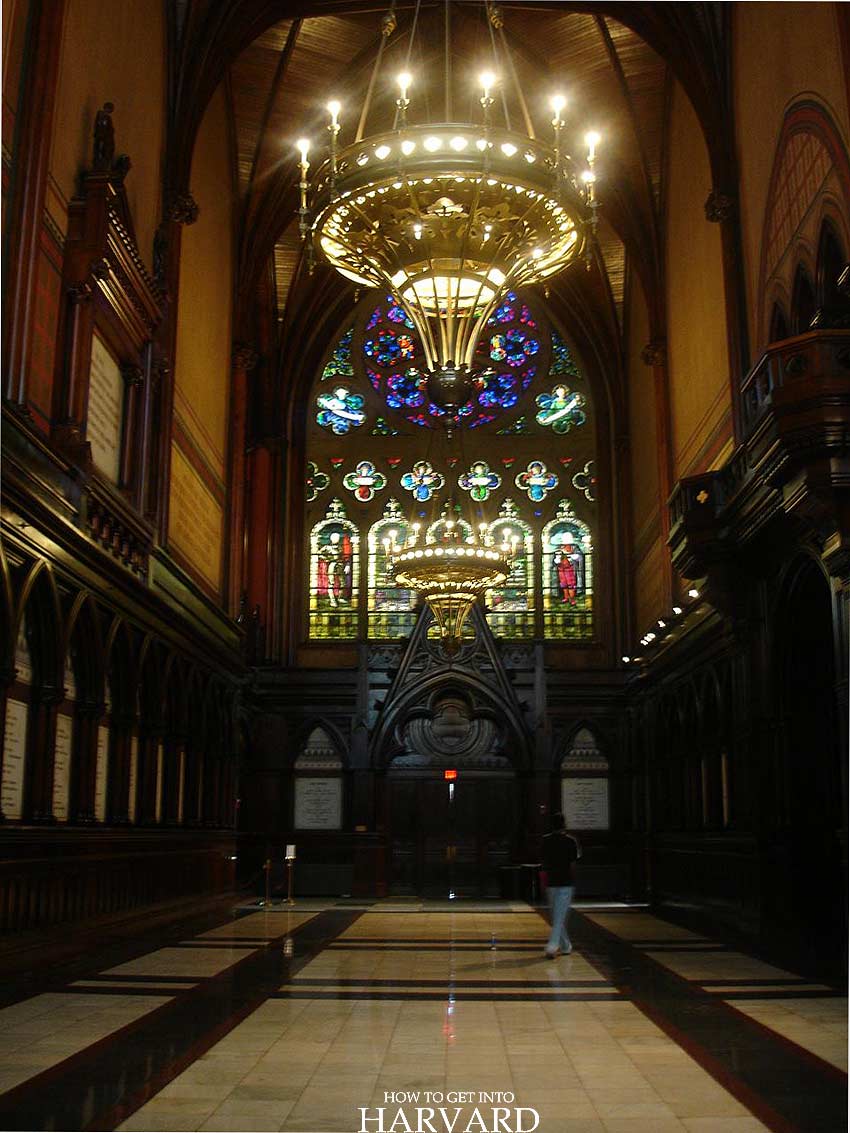 The Sanders Theater is Harvard University's largest indoor space. Used for lectures, concerts and most notably, the annual graduation ceremony for Harvard College students. Sanders is where they receive their diplomas.
Even Harvard students aren't allowed inside, unless it's for a mandatory lecture or they have a pass for a particular lecture or ceremony. Most lectures that take place in Sanders are by celebrities or famous alumni, such as Winston Churchill, Martin Luther King, Jr. and Theodore Roosevelt have spoken there. One of the times I have attended a lecture there was when Bill Gates came to speak.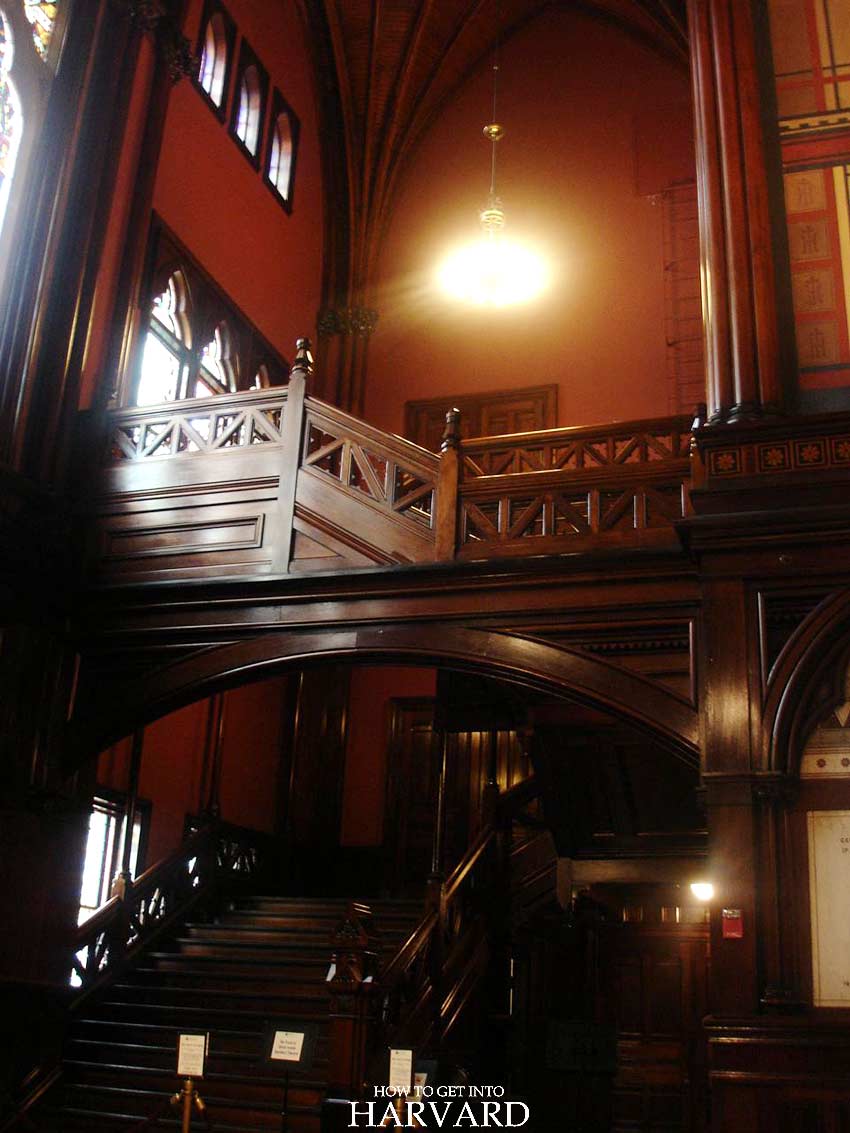 Although if you are accompanied by a Harvard student and you request, they may allow you to take a peek inside when the theater is not in use.
Annenberg Hall
Located inside the Memorial Hall, Annenberg Hall serves as the dining hall for freshmen of Harvard College. When it was constructed in 1874, people from all over the country came to visit, since it was one of the largest indoor meeting spaces ever constructed in the US.
It is also breathtakingly beautiful, and serves a large selection of food (yum!). With its large expansive, unobstructed space, Annenberg Hall is designed in Gothic style. It has stained glass windows, wooden trusses and vaulted ceiling. The hall is decorated with large hanging candelabras. Its walls have paintings of benefactors and presidents and its ceiling is so high I'm not even sure it exists!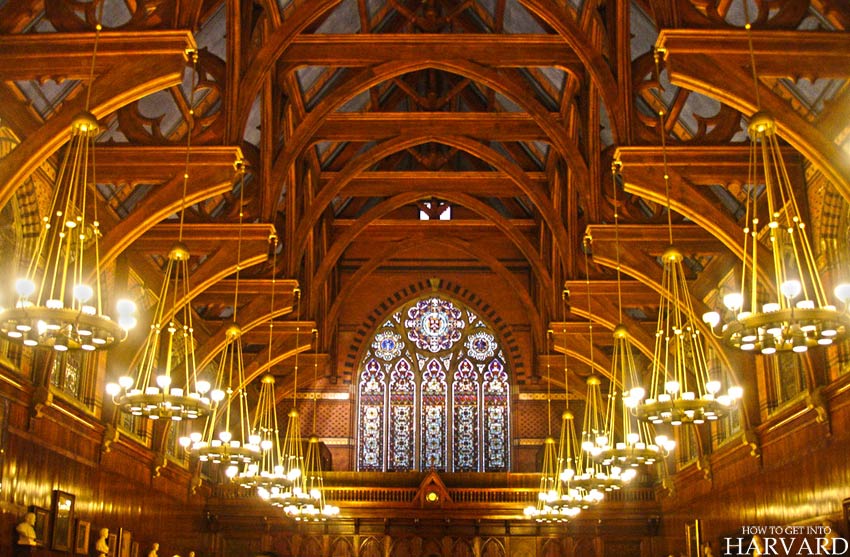 Originally meant to be a place for alumni meetings, Annenberg was soon converted to a dining commons. Now it is used for the freshmen students only. And as a grad student, I only got the opportunity to eat there during the days my own dining hall was closed. (Of course, then my dorm mates and I loved it, because we were treated to their desserts, ice-cream and beautiful entrées.)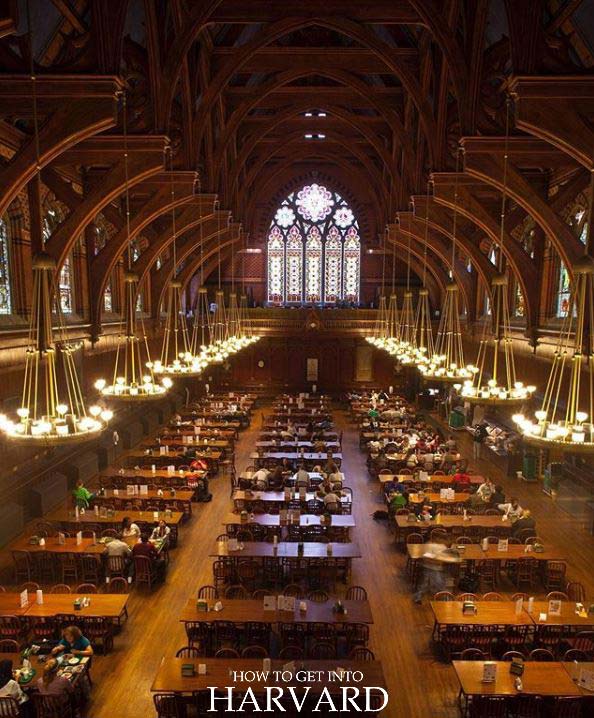 It is also used for dances, banquets, examinations and more. Also, Annenberg is what inspired the Great Hall in Harry Potter movies. Only Annenberg Hall is more beautiful.
Read more: Annenberg Hall & Harvard Memorial Hall: All You Need to Know
Science Center
Located north of Harvard Yard, Science Center is home to the computer labs, classrooms and science library for undergraduates. The first floor also houses a nice cafe where I frequently lunched.
To someone expecting the classic Harvard style of architecture, Science Center is not much to look at. In fact, not even many Harvard students find it pretty. That's because it was constructed in the '70s, amid the modernist movement, when designers sought to do something different than the existing antiquated Georgian architectural style.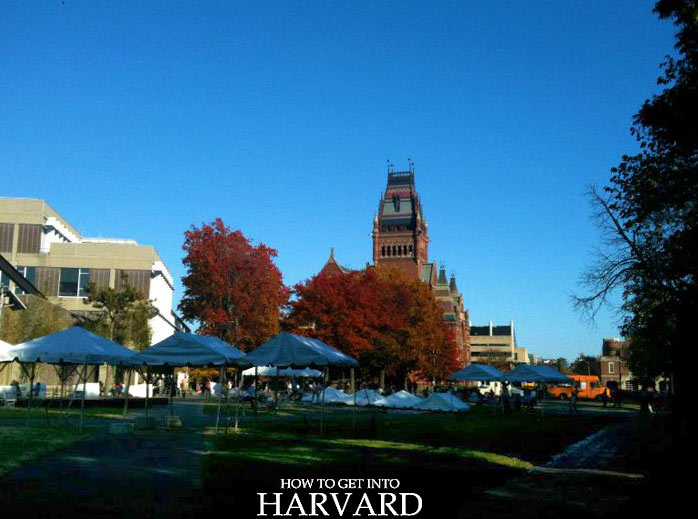 The plaza in front of the Science Center is home to the beautiful Tanner fountain, where kids are often found playing and water-splashing! Students often put up Yard sales, College club events and protest rallies there. Oftentimes, you can also find food-trucks, farmers' markets and even Quidditch practices there.
Harvard Graduate School of Design
Graduate School of Design or GSD is my alma mater, which is mainly located on 48 Quincy Street in a building named Gund Hall. The Gund is also constructed in glass, steel and concrete (just like the Science Center) and is different from the iconic Harvard architectural style.
Gund Hall has a stepped design, where different studios form the levels, called trays. The building has a lot of clear glass, allowing natural lights into the trays, where students have their drawing boards or desks.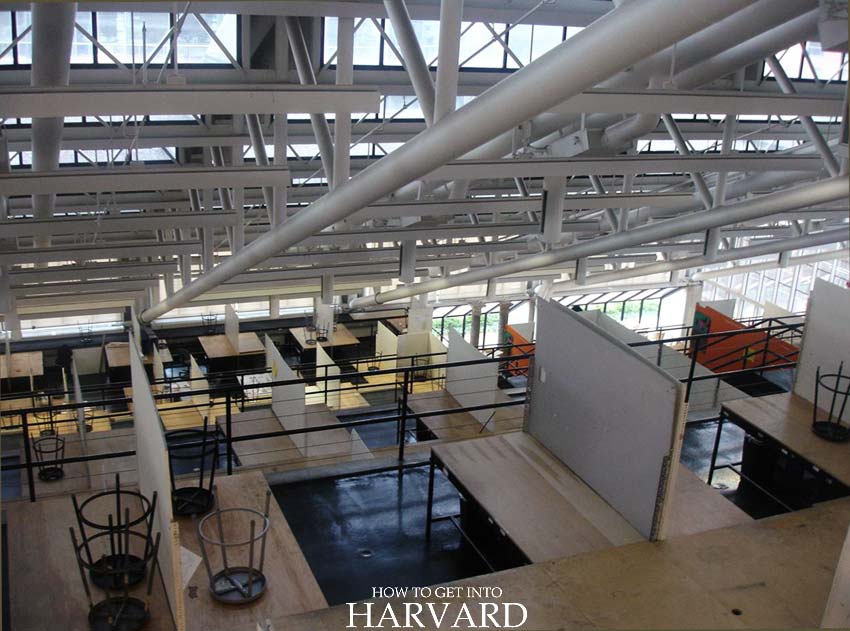 GSD also has a yard where student works are often exhibited, including those using 3D printing, robotic machines, CNC machines, etc.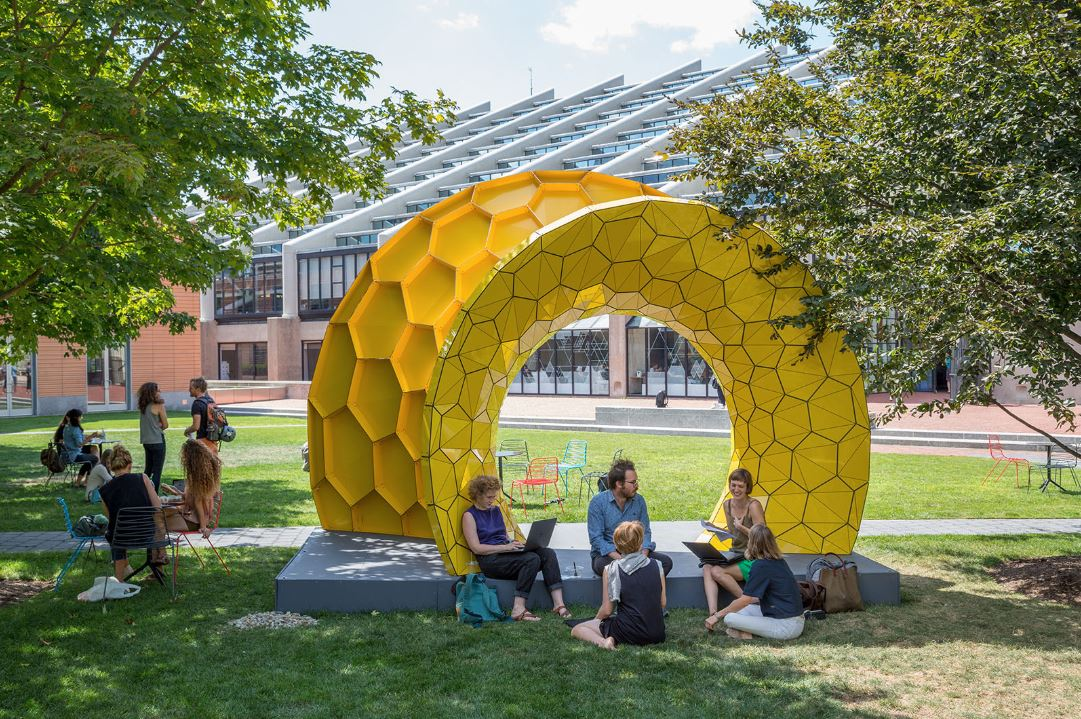 The area near the entrance at the first floor of GSD is used to exhibit student work throughout the year. These exhibitions are specifically designed to give a new "interior look" to the space with each exhibit, often theme-based or interactive. This space also houses temporary events, student performances and the spillage from the events happening in cafeteria called Chauhaus and the Piper Auditorium.
Harvard Law School & HLS Library
Harvard Law School (HLS) is located near the northwest of the Harvard Yard. The HLS library is a beautiful old building with a big yard in front of it. Named Langdell Hall, it is immediately recognizable with its large windows, columns and Harvardian architecture style.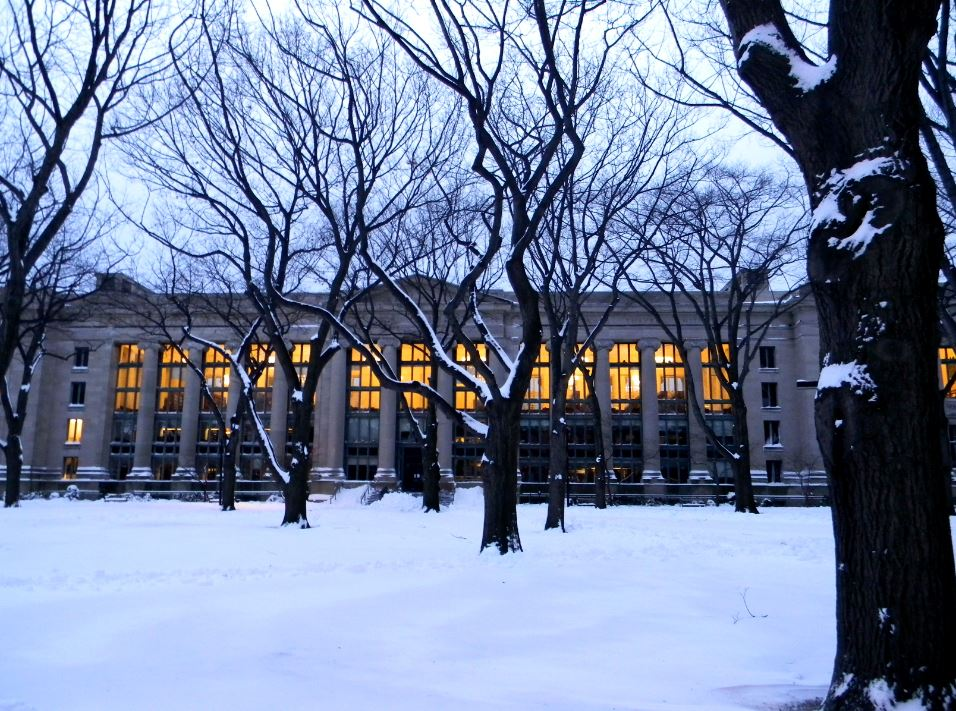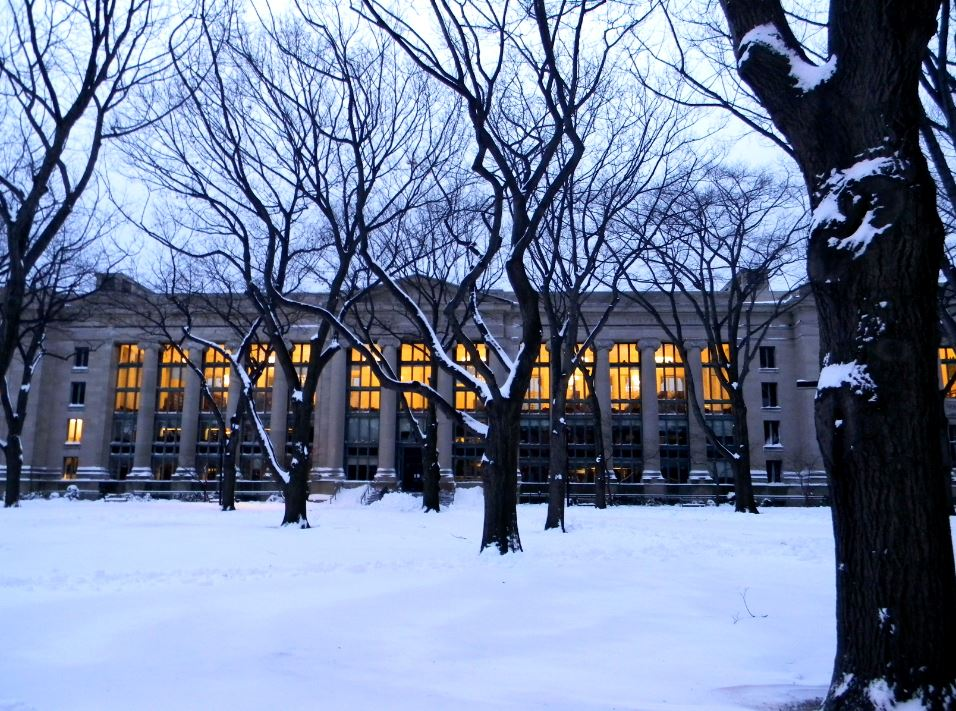 HLS library has a large, high-ceilinged chandelier-lit reading space with countless stacks filled with law-books. But they serve free hot-chocolate at night, so it's a good place for non-law-students to study, too. You can get in with a Harvard ID, and discover their chessboard coffee tables, too! HLS library is my second favorite library after Widener, and was also my first workplace after my Harvard graduation, where I worked for a whole year to create digital learning spaces.
Wassterstein Hall Harvard Law School
Take a secret underground passage from the HLS library and it takes you to the newly built Wasserstein Hall. (You can also get to it from above the ground, tho, but where's the fun in that?) It is one of the newest and most beautiful buildings in all of Harvard University, and was opened when I was a student.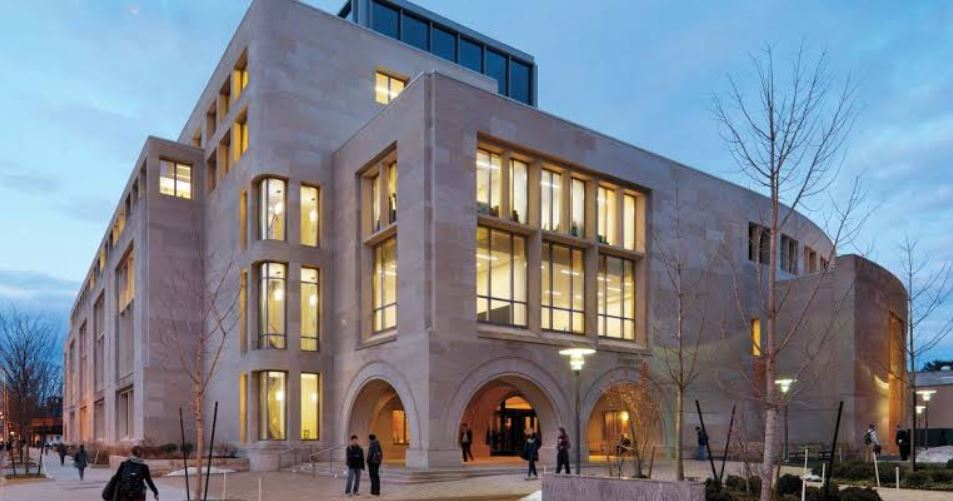 The Wassterstein houses a large fireplace-lit study space with the coziest high-backed chairs, two cafeterias and a bar, pool table and the most gorgeous toilets you can find on-campus. Even balconies and a grand semi-circular staircase. What more reason could there be to include it in your Harvard campus tour? I used to lunch here everyday when I was an employee at the HLS library, and the first-floor cafe is great for an evening snack (they have great fries).
Natural History Museum
Located north of the Science Center and near the graduate dorms, the Natural History Museum is a great place where many students don't even go throughout their time at Harvard! Although admission is open only to Harvard community.
It is such a hidden gem within the university, especially to go if you're visiting harvard with kids. In fact, the only time I went here was when I was showing my parents around the campus the day before my graduation ceremony (they loved it!).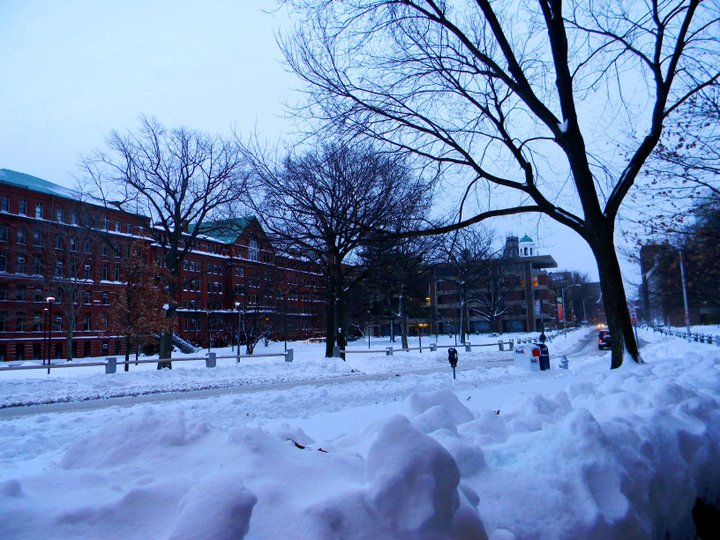 The museum is home to many permanent and temporary exhibits that any student will love. These include a paleontology exhibit, which has the fossils of Kronosaurus, a 42-foot-long prehistoric marine reptile. Also, there's exhibits of birds, wildlife microbes and a famous glass-flower exhibition.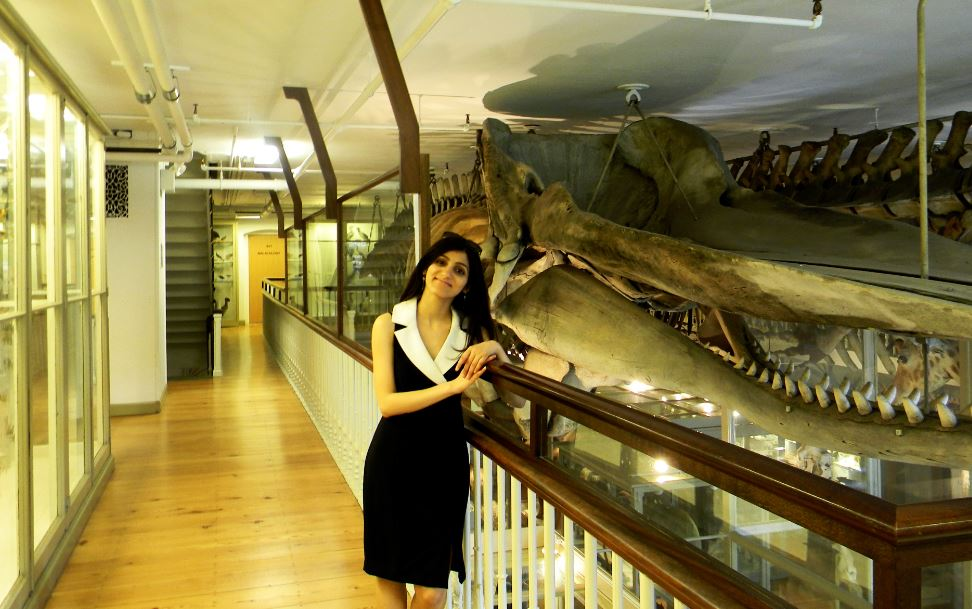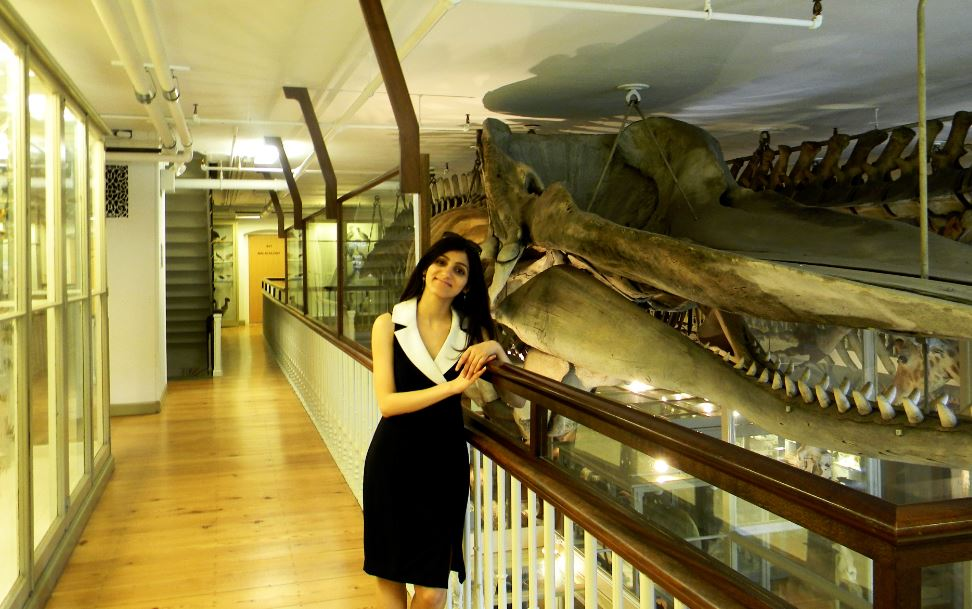 Radcliffe Quad
Located north of the Harvard campus, the Radcliffe Quad, or just "Quad", is not much of a touristy spot, but is a great place to visit if you're a Harvard graduate student and looking to explore the campus. The Radcliffe Quadrangle houses the Quad green and undergraduate dormitories, including the oft-photographed Cabot house and Pforzheimer house.
The walk from Cambridge Commons to Radcliffe Quadrangle is a beautiful one, and depending on the season, you'll see brilliant tulips or fall colors.
Malkin Athletic Center & Harvard Stadium
Harvard Stadium
The Malkin Athletic Center (MAC) and the Harvard Stadium are located at completely different parts of the campus, but I have to include them together here.
The Harvard Stadium is south of the campus, across from HBS. The world-renowned stadium was built in 1903, and is a National Historic Landmark. It's an essential part of any Harvard campus tour.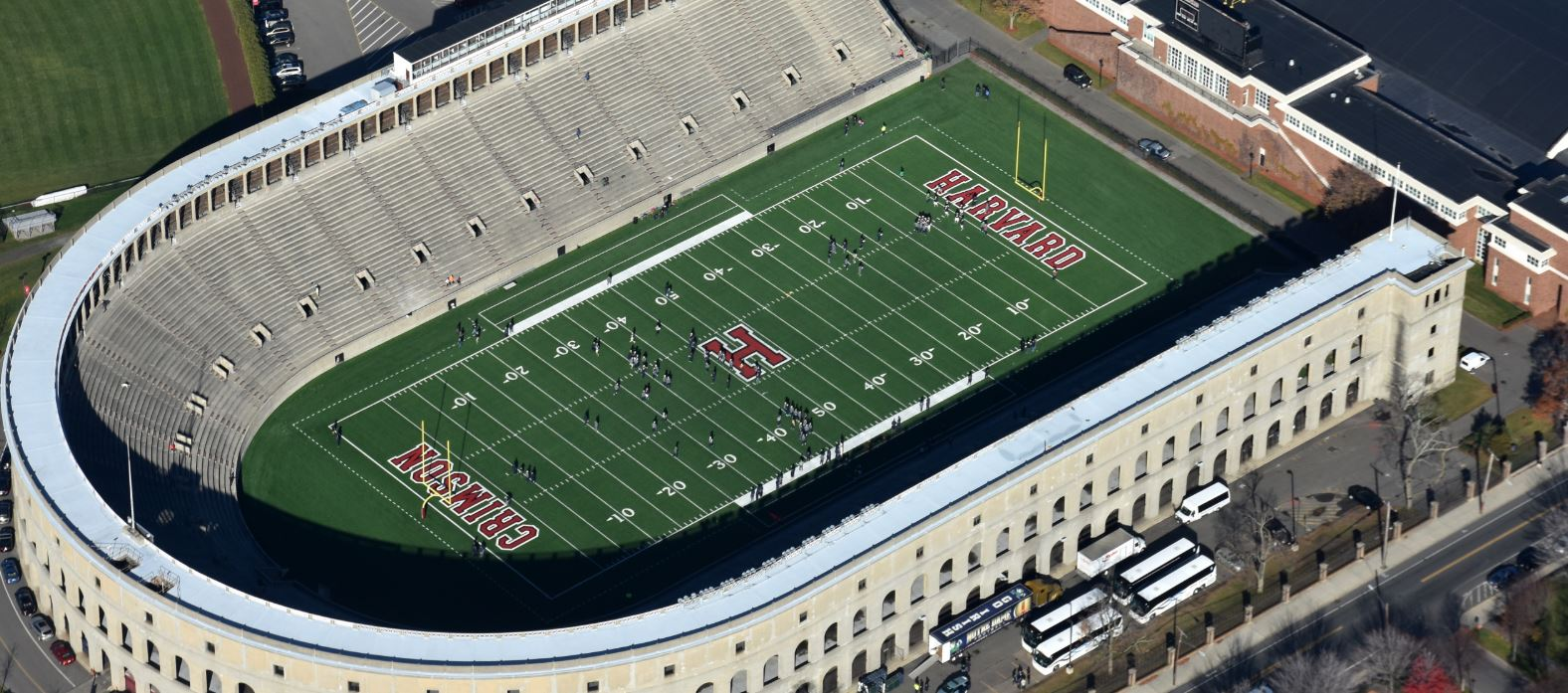 The Stadium is primarily a College football stadium, but they also use it for music festivals and other sports. It's next to the humongous Blodgett Pool (one one that you see Robert Langdon swimming in in the Da Vinci Code movie).
Malkin Athletic Center (MAC)
The MAC is my favorite gymnasium at Harvard and is the perf spot for all Harvard students to work out. The gym is located south of the Harvard square, and is a large five story facility.
In the center is a large pool, and the upper floors have the cardio rooms with a view of the pool. Actually, I find the group exercise mezannine space overlooking the pool even prettier! This is where I discovered my passion for Zumba (miss it!). The building also houses many weight rooms, strength training equipment, basketball court and what not.
Charles River
The Charles river is an iconic body that divides the main Harvard campus. The north part of the campus on the north of Charles is the Cambridge campus, that borders at Memorial Drive. And the southern one is Allston campus, that starts at Soldiers Field Road. These two are connected by the Anderson Memorial Bridge, which is the perfect spot to take pictures and view both sides. It's a must-see spot when visiting Harvard and MIT.
The space next to Memorial Drive is where you'll see the bike path, students lounging around after classes, and skateboarders. The John F. Kennedy Memorial Park is right next to it, featuring a fountain. And while you're here, also walk around to discover tiny lanes, tree-lined avenues. If you're on a self-guided harvard tour, walk west, and enjoy a quiet cappuccino at Darwin's, or go up north to have a cup of tea at Pete's Cafe.
Harvard Business School
Harvard Business School is the top-pick for MBA tourists or student-visitors who like business management. Located in Allston, the HBS campus is a bit separated from the main campus by the Charles River. However, it's a beautiful campus that all students and visitors should check out on their Harvard campus tour.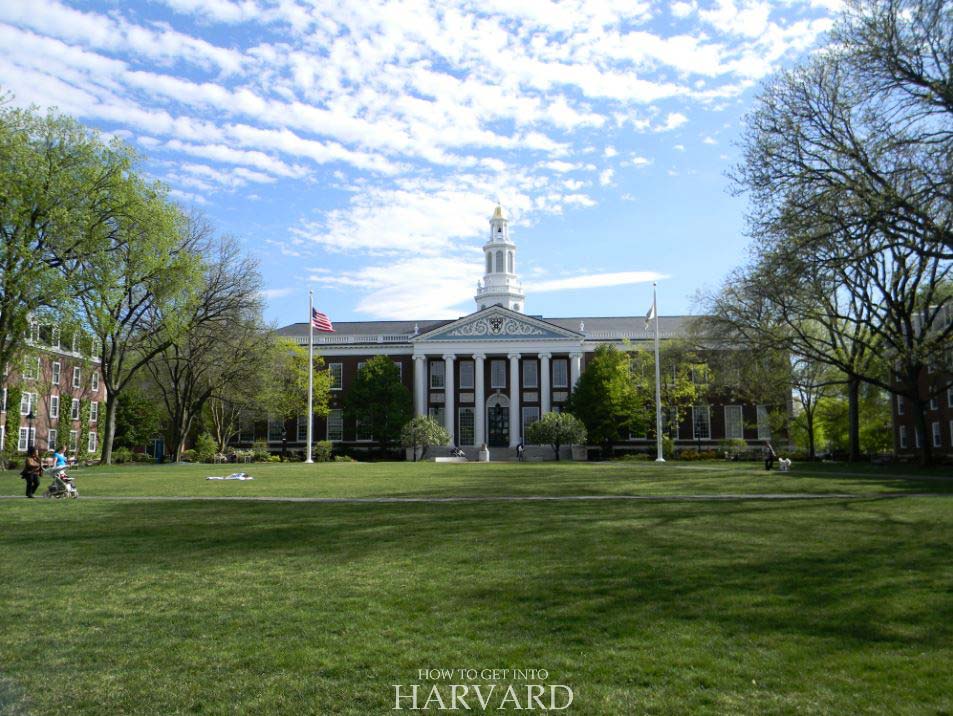 Right from across the river, you'll see the iconic Baker Library, a world-famous building. It has the best place to take a picture at Harvard – in the HBS yard, with Baker Library forming the backdrop. And if you want one with the Harvard sign, check out the HBS sign at the back entrance.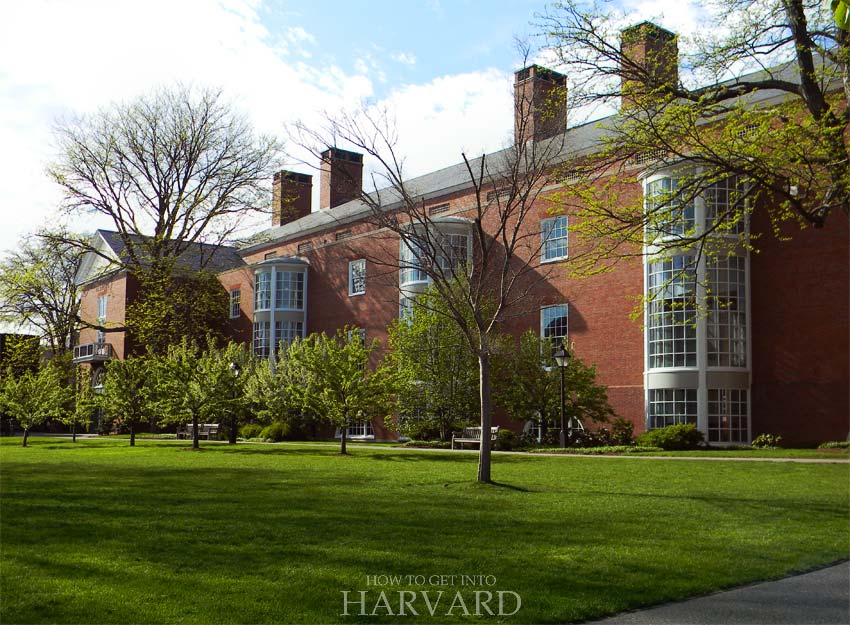 The next spot to check out is Spangler Center, which is the student center. A relatively new building, Spangler has the same Georgian architecture style that the old Harvard buildings have. Inside is a massive student lounge that's actually the last place I can concentrate in, because it seems a bit daunting.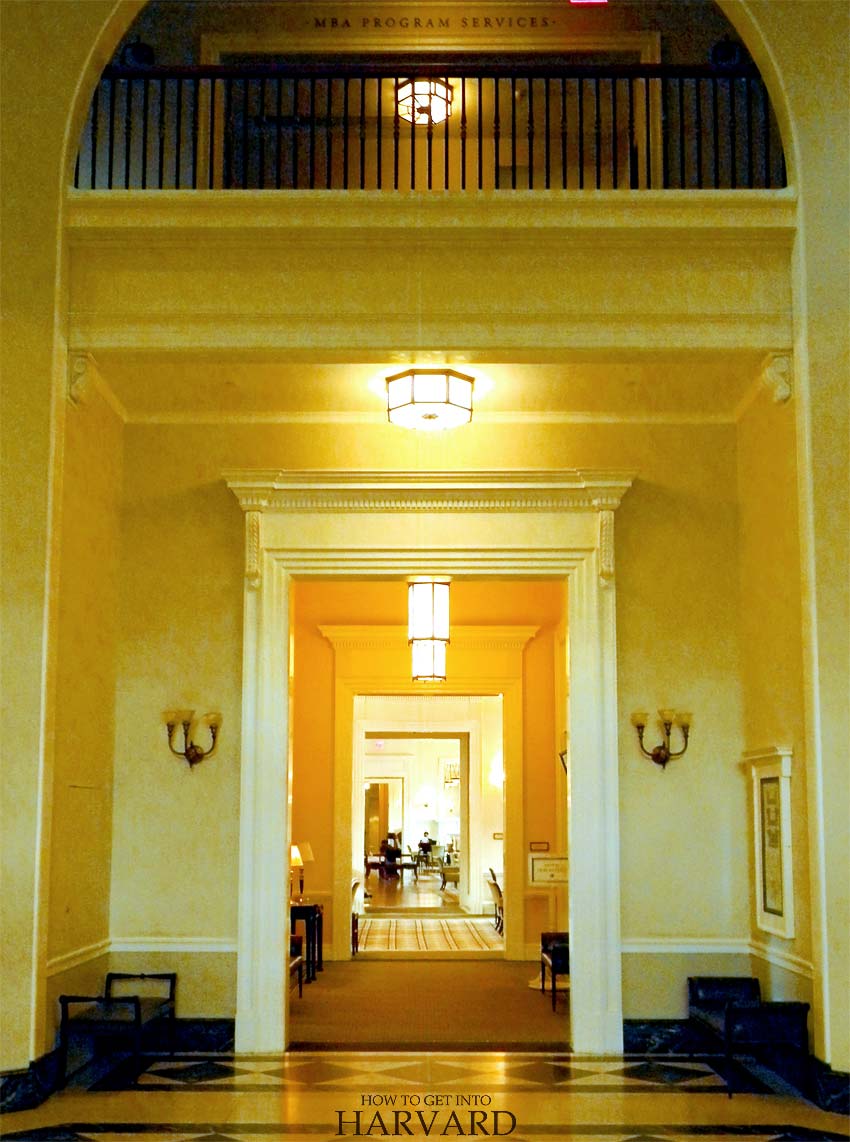 The HBS cafeteria is inside too, which is rather nice and serves different cuisines everyday. The dining hall is gorgeous with large tables and chandeliers (although nobody joins you if you're eating alone). Step underground to their bar and also check out their underground passages while you're at it. (It leads to the library).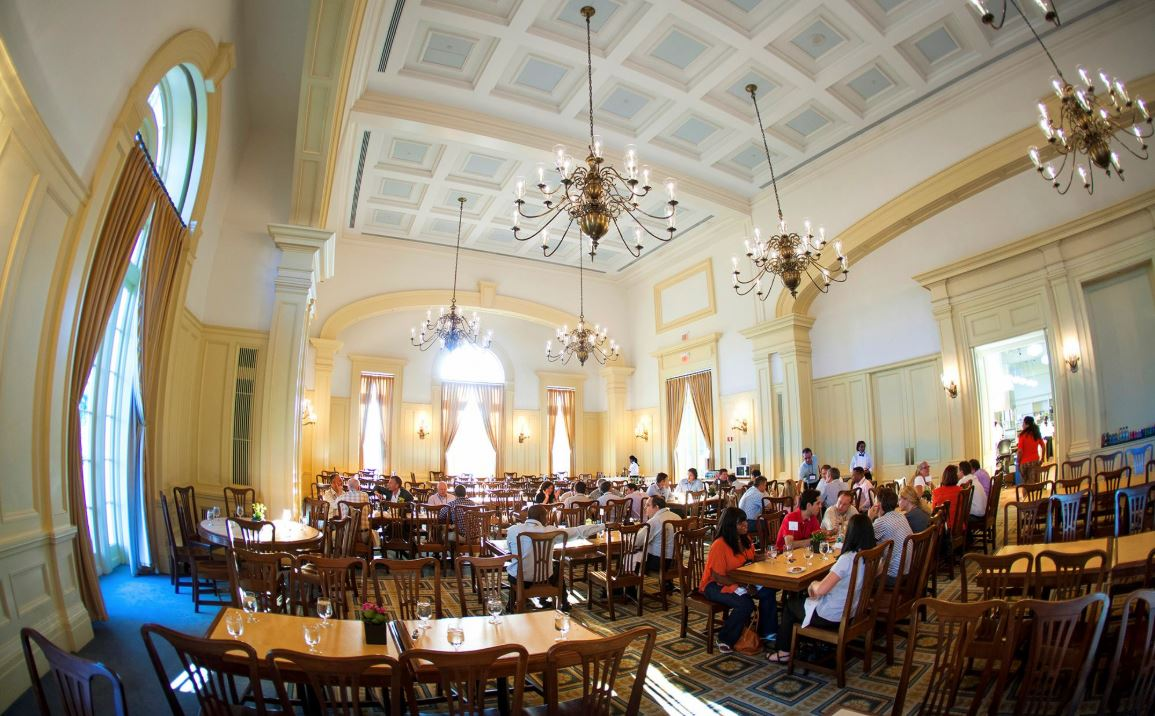 Read next:
– Experience the Harvard Student Life with Me: How is Life at Harvard
– Is Harvard Worth It? Analyzing Costs to Benefits for a Degree
– What Kinds of Students Get into Harvard?