From packing & accommodation to settling in, here is a complete guide for new Harvard students + a checklist of what you need to plan, buy & more.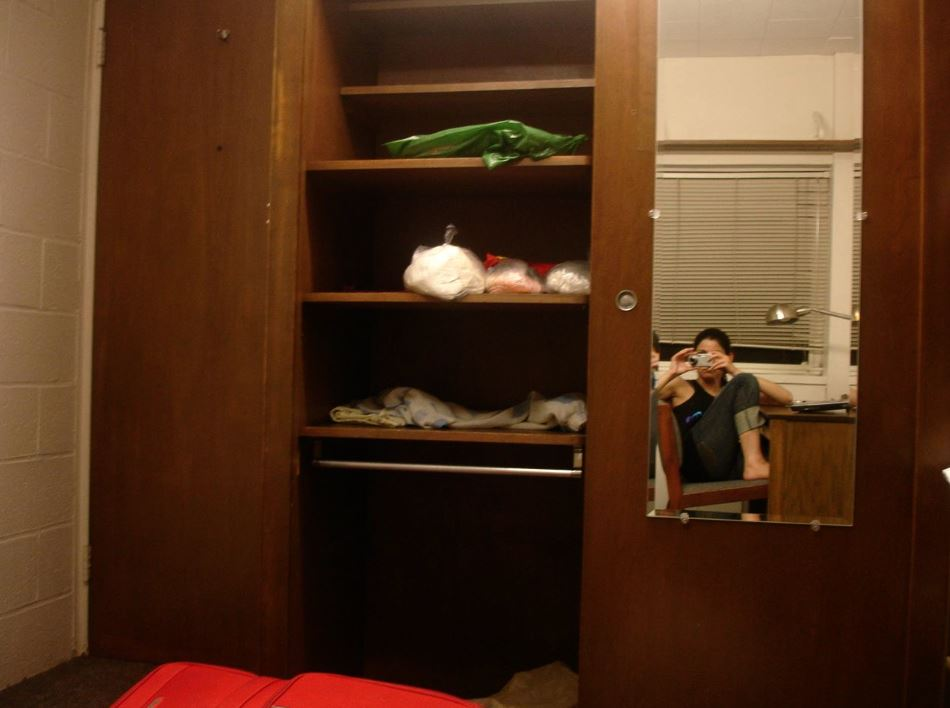 So you got accepted into Harvard! And you've decided to go. Congratulations! Well, one could say that the toughest part is over, but looking back at my Harvard student life, I will say – not really. You see, the GRE, the whole application, the nerves – yes all that was tough, but the main part was the Harvard admission decision, and I had no role to play in that part. However, your success as a Harvard student is mostly your own responsibility. And as they say, Harvard is actually var-Hard – very hard!
Being a Harvard student is mentally challenging – in a fun, new-experiences type of way. I consider my Harvard life to be one of the best phases of my life, but it wasn't without its troubles. At least one of the challenges is how hard one can be to oneself. Anyway, that's for another article. Today, I just wanted to help you overcome the most initial challenge – how to set yourself up as a Harvard graduate student.
Planning Your Student Life
How expensive will it be?
Budgeting your student life is the first thing to think about, and it can be a major deciding factor for many new Harvard students. Each Harvard school gives a budget that includes tuition, living expenses & more, so that's a rough starting point. Their budget is a bit on the expensive side, so it's definitely possible to spend about 10-15% less.
How much you spend depends on where you stay, whether you cook, your everyday expenses & eating habits, etc. I've broken down all the expenses in my other article What Does It Cost to Go to Harvard: Calculating My Harvard Degree Cost. I've also given details of what budget to plan for moving, clothing, living and more.
If you wish to offset these costs, the first thing to start doing as soon as you get accepted is apply for scholarships in your country. You may already qualify for something, so it's worth a try. Other than that, you can also consider part-time student employment. You can read more about these here: How to Pay for Harvard as an International Student
Where will you live?
Three options for new Harvard students: Harvard dorms, Harvard housing or off-campus housing.
Dorms are shared living spaces with your own room but shared kitchens, bathrooms. Dorms are on-campus, come with a meal plan (sometimes bad-but-edible food), plus they're furnished, so you don't have to worry about daily cooking and buying furniture. It's a great option if you don't have friends or family with you, and plan to move out of Cambridge upon graduation. However, you have to vacate them in the summer.
Harvard housing is Harvard-owned buildings where you can rent an apartment. These are close to campus but can be slightly expensive. Off-campus housing is non-Harvard owned properties where you can rent a room or share an apartment with friends or classmates. These can be cheaper if you have more roommates, however you have to furnish these in most cases. It's like you're on your own.
Packing for Harvard
Well, this mostly depends on where you're going to live. For me, I chose to live in a dorm, so I didn't have to pack home-things, although I brought basic cooking-ware. It's best for new Harvard students to pack a few summer clothes and flip-flops as the weather will be warm when you arrive. And a couple of light jackets or sweaters. You'll need a pillow, bedsheet, towel and perhaps an alarm clock. Umbrella, shoes & many socks, notebooks, pens, and maybe a few non-perishable food items or kitchen things to help you along the first few days.
Will you need a car?
No, unless you wish to live really far from campus, in which case you anyways need better housing options. I don't remember any of my friends having cars there, even though before I moved I imagined myself buying a car as soon as I reached. Most of us walked or took public transport, and few students also got bikes.
How to prep yourself mentally as an incoming Harvard student?
You'll be fine. You're a part of the university as soon as you arrive, and people will be surprisingly nice and ready to help you get settled. Every new student will be in the same boat, and the first few experiences are really what helps make friends. Just remember not to oversleep or miss your appointments.
Do you need to study before the term starts?
Not anything academic, but it's a good idea to familiarize yourself as much as you can about the campus and your daily routes. If you're an international student, try to learn about the country & about Cambridge, and if English is not your first language, it's a good idea to practice listening by watching movies/TV shows so you don't have problems conversing or understanding the lectures.
It's common for new Harvard students to have the impostor syndrome. But don't worry, you'll fit right in.
Academically speaking, your professors will possibly give you reading materials, which won't be mandatory to read. However, they will be a nice way to familiarize yourself with coursework and expectations.
Getting to Harvard
If you're coming from out-of-town, you want to take a flight to Boston, from where you can get a cab to Harvard. Or you can take the metro (T) silver line from the airport, which connects to the red line at South Station, and then take the red line towards Alewife, and get off at Harvard station. From there you can either take the bus or walk to your destination. If you're taking the T (metro), it's a good idea to get a Charlie Card (it's an MBTA pass, which helps auto-pay for buses & the T).
You can also take the Amtrack train to Boston or one of the buses (Greyhound, Peter Pan, etc.), which again, arrives at South Station.
Moving in
Before You Move in
When I first moved into my Harvard dorm, I came with my "host", who helped me get to the dorm as well as get groceries on the moving day, which I highly recommend. If someone's dropping you, it's best to first go to the Target & Star Market in Porter Square to get some essentials – weekly groceries, veggies, ketchup, salt/pepper shakers, breakfast items, and whatever other kitchen things. You'll also need a table-fan (it's so hot in the first few days of semester).
Finding your Address
Google maps are going to be your best friend during your first few days (along with the Weather app). Surprisingly, when I reached, my dorm was right off-the-road and difficult to find, and was hiding in plain sight (behind another building)! Ask around if confused and people will be definitely helpful.
Getting into the Building
If you're living on-campus, you may need a Harvard ID to get in. So it's best to arrive on Moving Day so you can collect your HUID (Harvard University ID). If you're arriving after that, be sure to get in touch with whosoever is in-charge of giving new Harvard students their HUID beforehand.
Best Time to Move in
I'd move in in the morning, so that there's ample time to do a bit of unpacking and get something to eat or walk around the campus. Plus, you also have time throughout the day to meet other new students living next door and begin to feel right at home by sleep-time!
Moving in Your Stuff
If you have a lot of stuff, it's best to take a cab or have someone drop you. Dorms don't have elevators so you're going to have to take your things up yourself. So I'd not bring all the heavy things right on my first day.
What to do once you Move in
If you're living in a dorm, they'll leave plenty of leaflets for you to read about upcoming student-activities and mixers. But mostly, the best idea is to get your stuff organized in your room, get some rest before the Student's Orientation day.
It's a great idea for new Harvard students to walk around the campus to familiarize yourself with the bus-stops, cab-stands, nearest ATM or CVS, your route to school and dining hall.
How to Set Yourself Up as a New Harvard Student
Things New Harvard Students Need
The first few days are also a great time to buy things you'll need throughout the semester, as course-load is low. Here's a quick checklist:
Laptop backpack
Bathroom slippers
Fan
Iron
Basic cookware, dinnerware & pots/pans/ladles
Herbs, seasonings, knife, pasta, bread, ketchup, cheese, etc. & other kitchen things
Comforter
Pillow & bed sheet
Umbrella
Alarm clock
Flask or reusable take-out/lunch-box if you like to carry home-cooked food
You'll need a comforter, winter clothes & shoes – a few light sweaters/cardigans/sweatshirts and a down jacket or wool coat. You'll also need rain boots and winter boots for the snow and slush days. Perhaps scarf, gloves and a hat are the basics. It'll be very cold very soon.
Other than that it's good to have an iron and maybe also a mini-fridge if you like to store cooked food or other things. If you like working out, check out the many Harvard gyms, all of which are good to use if you have the membership. If you like books, the libraries will soon be your fave places to explore. Plus there are plenty of restaurants, bars and ice-cream places that new Harvard students should check out!
You may also like: Harvard Extracurricular Activities & Student Clubs: What to Expect
International Students
First thing you need is a phone & a bank account. For banking needs, head over to the Bank of America branch right opposite the Harvard T-station and open an account. Their ATM is right next to it, although you'll just be using your debit card for most transactions. If you've taken a Harvard loan, you'll also get a HUECU bank account.
If you're an international student, you'll also need to explore phone plans (you can buy a phone with a phone plan). Post-paid ones can be cheaper but require a SSN (social security number).
For room stuff, you can also check out the Yard sales (they take place in Harvard Yard) in the first few days of the semester. They have great stuff like used coat-hangers, drawer chests, iron or comforters at throwaway prices!
Getting Adjusted to the Harvard Life
Once you get settled and attend the orientation sessions, the classes start. Professors are happy to give homework and tons of reading for every class, and soon enough you'll be extremely busy. And then it'll be the middle of the semester before you know it!
How to make your First Few Friends
I'd recommend trying to meet new people. You'll be surprised how easy it is to make new acquaintances, although of course you'll eventually make friends, too. New students are always excited to explore the campus or get around Boston.
Even if you're an introvert or anti-social, the campus life offers unlimited opportunities to find someone you'll enjoy spending time with. Dorm is the best place to make friends, and most of my friends from Harvard were in my dorm. Try dorm-events, student mixers or class-dinners that your professor may plan. Take different classes or try the dining halls to meet new people. The campus also has gym classes, international student events and much more. Be open & friendly.
Exploring the Campus & City
In the first couple of months, new Harvard students get many opportunities to explore the other buildings in the campus or take a tour of Boston. Weekends and holidays are a great time to do so. You can also go to the Cambridgeside Galleria mall or visit MIT.
Also read: Harvard Campus Tour: 15 Best Places to Visit at Harvard
No matter where you're from, what's your background or how you felt about coming to Harvard, almost all students feel right at home in Harvard by mid-semester! It's the time to enjoy – a time, like me, you'll miss once you graduate.
Read next: